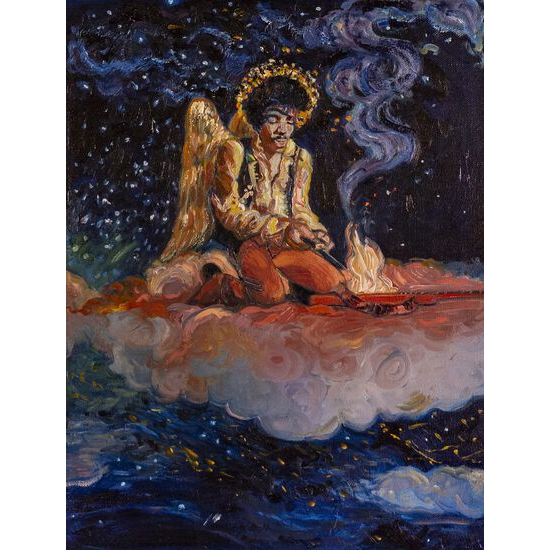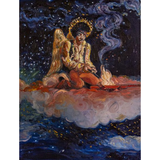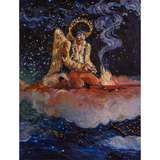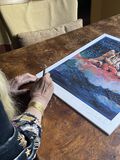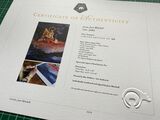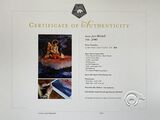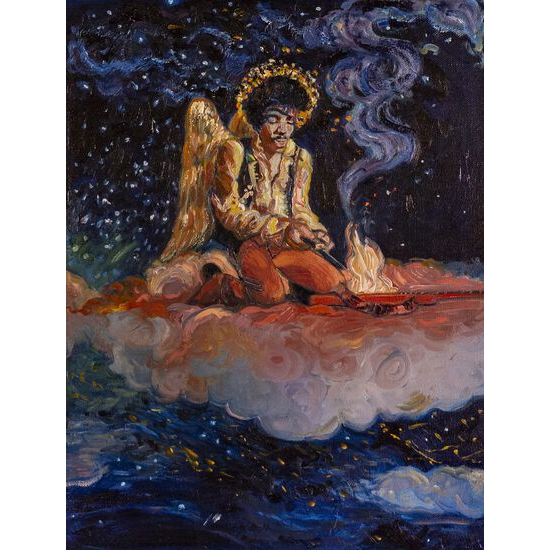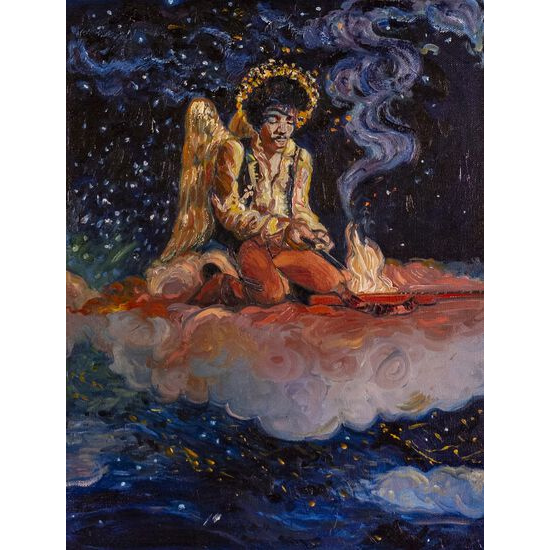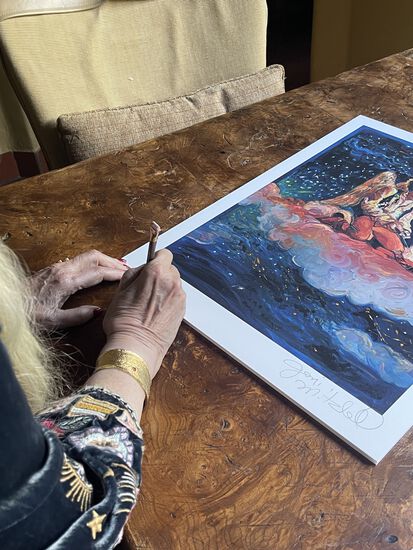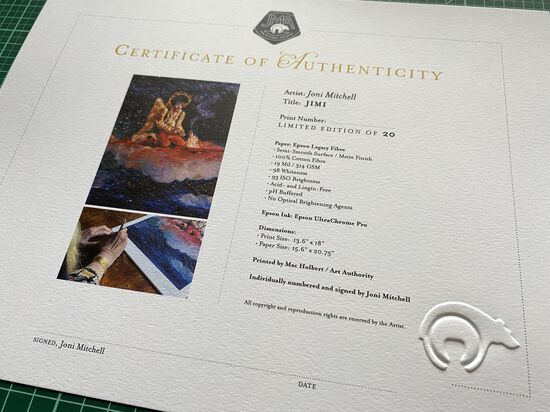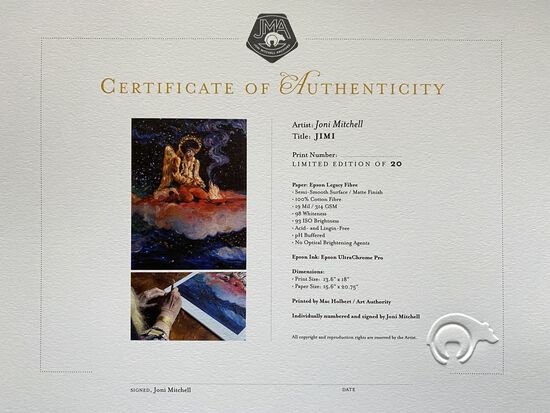 Jimi Hand Signed, Limited Edition Print
PLEASE NOTE: All prints require a signature upon delivery and cannot be delivered to a PO Box. Please reach out to customer service if you have any questions.
An original hand signed and numbered (out of 20) print of Jimi Hendrix, based on an oil painting by Joni Mitchell, featuring Hendrix with angel wings setting his guitar on fire at The Monterey Pop Festival in 1967 – although Joni says she "prefers to think of him in Heaven".
100% of the proceeds of this print go to MusiCares to help provide a safety net of critical assistance for music people in times of need
This limited edition print is paired with a Certificate of Authenticity proving the quality, provenance and authenticity of this product.
Paper: Epson Legacy Fibre
Semi-Smooth Surface / Matte Finish
No Optical Brightening Agents
Epson Ink: Epson UltraChrome Pro
Dimensions:
Paper Size: 15.6" x 20.75"
Printed by Mac Holbert / Art Authority
Individually numbered out of 20 and signed by Joni Mitchell
All copyright and reproduction rights are reserved by the Artist.